With so many options on the market, it can be frustrating to select the best soundbar for your Hisense TV. After all, we want the best sound quality at an affordable price tag.
It sucks to make the wrong choice, so we have ranked the top 7 soundbars for Hisense tv. These picks offer great audio output at a budget-friendly price. Keep reading to discover the best soundbar for your home.
Best Soundbars for Hisense TVs – 7 Top Picks
In selecting our picks, we considered sound quality, design, built-in features, and connectivity. The performance, durability, and pricing also play a significant role. Rest assured that these soundbars are compatible with Hisense TV.
At a glance, the best soundbar for Hisense TV include:
Bose Solo 5 TV Soundbar Sound System
Sonos Beam- Smart TV Soundbar with Amazon Alexa Built-in
Sonos Z9F 3.1ch Soundbar with Dolby Atmos and Wireless Subwoofer
JBL Bar 5.1- Channel 4k Ultra HD Soundbar
Yamaha YAS-109 Soundbar without Subwoofer
TCL TS9030 3.1ch
Polk Audio Signa S2 Ultra
Let's get into the nuts and bolts of each soundbar.
The Bose brand has a reputation for rich sound quality, and its latest entry- the Solo 5, is no exception. The Bose Solo 5 is a compact soundbar at a budget-friendly price. It has an easy setup process and a range of great features.
Design
With a dimension of 55cm by 7cm, the Bose Solo 5 can fit into small spaces. The soundbar has a sleek design and minimalist style. It keeps things simple with a matte black finish that gives the device a premium look.
The front panel houses the bose logo and status indicators that tell the different modes. You won't find any buttons on the soundbar. It has enough of that on its beefy remote control. To be fair, you can program the remote to control your Hisense TV and other devices. Now, that's a one-remote-fits-all situation.
For connectivity, the soundbar has optical, coaxial, and auxiliary inputs. It also has Bluetooth technology and optical cables for a wired connection. The best part- there is a function that enhances dialogue clarity.
Built-in Features
One convenient feature of the soundbar is the auto-wake function. It brings the soundbar to life when it detects an audio signal. Another is the auto-power down feature, in case you forget to turn it off.
Even better is the smart sound feature. It adjusts the sound quality to enhance whatever content you're watching. The soundbar also allows Bluetooth streaming over multiple saved devices.
How To Connect
Connecting to your Bose soundbar is easy. You can connect over wireless Bluetooth or an optical cable that comes in the box. This makes it an easy plug-and-play system.
Other Features
The Bose soundbar offers a clear sound output and great performance for the money. This makes it perfect for watching movies. It excels in smaller environments but lacks rich bass and adjustment options.
Overall, the Bose Soundbar offers good audio quality for the price. It is a simple option that can enhance your TV's audio output. However, if you want to take your audio to the next level, you will find better options on this list.
Pros
Has Bluetooth connectivity
Universal remote control
Compact design
Easy setup
Dialogue clarity option
Cons
Missing wall mounting kit
Lacks low-bass levels
Narrow sound quality
Limited support for Dolby Atmos
Verdict:
Overall, the ZVOX SB380 Aluminum Sound Bar TV Speaker is a great option for people with hearing impairments. The AccuVoice dialogue boost makes voices easier to understand, and the built-in subwoofer provides deep bass for a richer listening experience. This soundbar is also very compact and takes up very little space.
If you are in the market for a soundbar that talks to you, look no further than the Sonos beam. This soundbar allows you to enter voice inputs by calling on Alexa. Say goodbye to your TV remote, but don't get weird. Alexa also works with streaming services like Apple Music, Spotify, Audible, and others.
Sonos is a brand you can trust as they have been around for a long time. They design their speakers to last long and blend into your home. This makes it a great soundbar for Hisense TV.
Design
The Sonos beam has the smallest design footprint from the brand. At 650 x 100 x 68.5 mm, it is small enough to fit into small spaces. Knitted polyester wraps the beam, and it comes in white or black color. You also have an option to wall-mount the soundbar under your Hisense TV.
The controls on the Sonos beam are touch-sensitive. There is a play/pause button, skip/reverse button, volume control as well as a microphone off or on. At the back, you will find an HDMI input, Ethernet port, Wi-Fi sync button, and the power adaptor.
In case you were wondering, there's no remote control. But hey! You've got Alexa voice control and an app to go with it. You can also use that Roku TV remote.
Built-in Features
At $400, the Sonos beam packs a good list of features. It supports Amazon's Alexa voice control and Bluetooth connectivity. It can pair across multiple rooms and produces a room-filling sound.
The soundbar is Roku TV-ready and pairs seamlessly with a wireless subwoofer. It also boasts impressive surround sound and dialogue clarity. Oh, and there's support for Dolby Atmos.
How To Connect
The Sonos beam can connect over Bluetooth or Wi-Fi network. This way, you have full access to your streaming services. You can also connect the soundbar to your Hisense Roku TV over the HDMI arc port. This requires you to plug in the HDMI cable.
Other Features
One striking feature of the Sonos beam is its ability to sync with your Hisense TV remote. This allows you to control your setup with a single remote control. Overall, the Sonos beam is your best pick to elevate your entertainment experience. The Amazon voice control also turns your sound system into a smart one.
Pros
Comes with Amazon's Alexa built-in
Integrated HDMI arc port
Bluetooth streaming
Compact design
Features Dolby Atmos
Cons
No extra HDMI ports
Maximum sound levels can be harsh
Lacks deep bass levels
The Sony HT-Z9F is another soundbar that is compatible with Hisense TV. It is a premium option when an entry levels soundbar doesn't cut it. This soundbar has Dolby Atmos support, virtual surround sound, and impressive audio processing. These features live in a compact package that comes with a wireless subwoofer.
Design
The Sony HT-Z9F sports a clean and simple design. It is a black bar with a removable grille that hides its three drivers. A wireless subwoofer accompanies the soundbar and automatically pairs with it.
At the back of the soundbar, you will find two HDMI inputs that support Dolby vision and 4k HDCP. There is also an HDMI arc support for audio output. Other ports include the optical output, ethernet port, 3.5mm jack, and USB. Wi-Fi streaming with chrome cast is also an option.
Built-in Features
The sound system supports Bluetooth pairing with a mobile device or headphones. You also have access to google assistant features. Input is by remote control or the easy-access touch controls on the system.
Looking for a beefy setup? You can add some rear speakers to create true 5.1. surround sound. You can also play around with the different sound modes. This customizes your music, gaming, movies, sports, or news.
How To Connect
Sony offers a range of connection options for the HT-Z9F. You can connect via the optical audio input or the multiple HDMI inputs on the soundbar. You can also stream your music over chrome cast or Bluetooth. And if you're old-fashioned, plug into that 3.5mm jack.
Other Features
The HT-ZF9 soundbar offers different digital audio inputs. It also has an IR repeater that transmits signals from your remote to your Hisense TV. You can expect great performance from the surround sound and DSEE HX up-scaler.
Overall, the Sony HT-ZF9 is a compelling offering for its $800 price tag. The soundbar, wireless subwoofer, and vertical surround technology create a pleasant listening experience.
However, if you are looking for the full Dolby Atmos experience, Sony has a more premium HT-ST5000 bar. This will cost you more.
Pros
Premium look
Supports Dolby audio technology
great dialogue clarity
DTS virtual support
Easy setup
Bluetooth connectivity
Cons
Lacks speakers to handle Dolby Atmos content
Limited bass adjustments
JBL is no slouch when it comes to good sound. The JBL Bar 5.1 is a powerful soundbar that delivers a pleasant listening experience. It has a simple installation process, making it a great option for your Hisense TV.
It also pairs with two wireless rear speakers and a 10-inch subwoofer to create 5.1 surround sound.
Design
The JBL 5.1 has a unique design. The matte black bar features two detachable speakers that attach to the main console. These speakers and the wireless subwoofer create true surround sound. It is 45″ long and 2.3″ tall.
At $700, you get metallic trims and a metal body. You also get a wall mounting kit for a wall setup. While there are controls on top of the soundbar, it comes with a remote. You can also sync the soundbar with your Hisense TV remote control.
The back panel houses three HDMI ports, one HDMI arc port, optical input, USB input, and a power port. The external subwoofer has a uniform black look and a single button for syncing with the main unit. Keep in mind that it's a chunky boy.
Built-in Features
The distinct selling point of the JBL 5.1 is the promise of true surround sound. To achieve this, place the surround speakers and subwoofer in their different locations. Run auto-calibration by holding down the HDMI button. This will calibrate the speakers to match your listening environment.
The soundbar can function as a Bluetooth speaker for your mobile phone. You can also swap between Bluetooth and wired connection at the press of a button. The detachable speakers help to create a room-filling experience and last up to 10 hours. To charge them, attach them to the soundbar.
Another feature is the sound modes that allow you to adapt the soundbar to the content on your Hisense TV. It includes the music mode, game mode, sports, voice, and standard mode. A unique night mode also controls sound levels at night. Now, everyone can sleep without having to listen to zombie screams from your TV.
How To Connect
Connecting to the soundbar can be by HDMI input or Bluetooth. The soundbar comes with an HDMI cable and an optical cable for wired connections. The Soundshift feature allows you to switch between Bluetooth and other audio inputs.
Other Features
The JBL Bar 5.1 is for movie lovers. Its rich bass and sharp trebles help to deliver room-shaking sound and crisp dialogue. If you're looking for a wireless surround system, the JBL Bar 5.1 is your best entry point. While the overall sound quality is great, the design looks cheap.
Pros
Easy setup
True Wireless 5.1 surround sound
Impressive sound output
Deep bass
Has additional surround speakers
Cons
Design is plastic
Longer installation time
Limited EQ control
Yamaha's YAS-109 delivers great performance for a sub $2oo price tag. This model steps up the YAS-108. It adds an Alexa voice assistant, six EQ presets, an ethernet port, and Wi-Fi. If you need to improve the audio of your Hisense TV, this is the bang for your buck.
Design
The YAS-109 does not seek attention. It has a minimalist style and an all-black design that blends with your Hisense TV. Even the indicator lights look stealthy. You will find a button that summons Alexa on the top of the system.
This compact 2.1 channel soundbar is a testament to what Yamaha can offer at an affordable cost. It has two built-in subwoofers that improve bass quality. The package comes with a simple remote. It allows a quick toggle between clear voice, virtual surround, and the EQ settings.
The inputs on the back panel include an HDMI arc port, HDMI input, USB port, subwoofer input, and an ethernet port. That's a good selection of ports.
Built-in Features
At the price point, it is tempting to expect poor performance. However, the YAS-109 packs some features that give other competitors a run for their money. Top on that list is the presence of Amazon's Alexa. With this assistant, you can check the weather, play Spotify tracks or turn down the volume. You only have to ask.
The system features DTS virtual: X technology, DTS digital surround, and Dolby Pro Logic II. These contribute to expanding audio across any room. You can also stream music to the soundbar over Bluetooth. Keep in mind that there is no separate subwoofer.
For under $200, it is interesting that the soundbar supports a 4k HDR video passthrough. It also has sound modes that adjust to your movies or gaming console. These features make it better than most sound systems at this price point.
How To Connect
Connecting to the Yas-109 is a breeze. Simply connect your Hisense TV through the HDMI arc port on both systems. You can also choose to stream music over Bluetooth. To get Alexa running, download the Yamaha controller app and follow on-screen prompts.
Other Features
A bonus feature on the Yas-109 is the ability to create virtual surround sound. This feature is a hit or miss when watching movies. Oh, you can also play music over Spotify connect.
If you simply want to improve the audio output of your Hisense TV, the Yamaha Yas-109 is a solid pick. While the built-in subwoofer won't win any awards, it certainly improves the audio. Very few sound systems offer the same package for the price.
If you have deeper pockets, the Yas-209 adds a subwoofer for an extra $100.
Pros
Available EQ presets
Spotify connect & Alexa Built-in
Clear sound signature
Wi-Fi support
Cons
No support for Dolby Atmos
Lacks powerful bass
Subpar surround performance
Let's get this out this door- there is nothing subtle about the TCL TS9039 soundbar. It has a peculiar look- like it's about to take off in flight. Going past this, it is a 3.1 channel soundbar that can work perfectly with your Hisense TV.
We are glad to report that the setup won't take an entire weekend. It is a simple package that you can plug and play or mount on your wall. The system comes with a wireless subwoofer, which is always a nice addition.
Design
It's safe to say the design team had lots of fun with this soundbar. But its unusual look isn't for show. It has acoustic reflectors on both sides, which should bounce sound rays across your room. This should create natural surround sound without relying on too much DSP processing.
In practice, it does a good job for the most part. At the back of the system, there is one HDMI input, one HDMI arc output, and optical digital audio for your Hisense TV. You also get USB input for music playback and a 3.5mm port.
The display on the soundbar is big enough to read information. You will also find control buttons on the bar and a remote to adjust settings easily. A dedicated center channel and mid-range allows for dialogue clarity.
Built-in Features
The TCL TS9030 comes with interesting capabilities. It supports connectivity over Bluetooth or Wi-Fi. There is also support for Apple Airplay 2 and Chromecast. You can also hook this soundbar to a multi-room setup.
For the price, it is rather strange that there is no support for Amazon's Alexa. That's a bummer if you love shouting commands from your couch. The soundbar supports Dolby Atmos, even from Netflix. If you have a gaming console, you will have to plug directly into the system to enjoy this experience.
How To Connect
It is easy to get the TS9030 running. You can connect to your Hisense TV via the optical or HDMI cable that comes in the box. You can also stream music over Bluetooth or Wi-Fi connectivity. As mentioned earlier, the soundbar also supports Chromecast or Apple Airplay.
Other Features
If you're not watching movies, you can simply connect the soundbar to your Google home. You will need a separate smart speaker for voice inputs as the bar has no microphone.
The TCL TS9030 is a great choice for movie and music lovers. You also get multiple connectivity options. It successfully uses acoustics to create a richer soundstage. However, if you're looking for a music-centric bar, you'll do better elsewhere.
Pros
Powerful Atmos experience
Impressive sound output
Built-in Airplay & Chromecast support
Rich bass
Polk is not a new kid in the soundbar space. The Signa S2 Ultra is evidence that you can deliver good sound at a budget-friendly price. This 2.1 channel soundbar pairs with a wireless subwoofer to deliver a rich sound signature. Now, that's simple.
The Polk Audio Signa S2 Ultra is easy to install and use. This makes it the perfect soundbar if you don't do well with tech. It has a dimension of 35.4″ by 2″. This small footprint allows it to fit into small spaces or hang on the wall.
Design
The design of the Signa S2 is as simple as it gets. At just over $200, it comes in an all-black plastic and aluminum body. This allows it to disappear into the background. At the front panel exist two central drivers and tweeters. You will also find controls on the device for easy access.
The Signal 2 improves on its predecessor by including HDMI arc support. This exists alongside the optical input, aux cable input, and USB port. You will find a simple control scheme on the soundbar for easy access. The system also comes with a cheap-looking remote. For the price, it does the job.
A subwoofer accompanies the soundbar, which makes for an even better deal. It is pre-paired for immediate connectivity and offers powerful bass. This combo makes for a powerful soundbar at an affordable price. We should mention that there is no LCD display on the soundbar. It only has LED lights that indicate the different sound modes.
Built-in Features
Despite its budget price, the Signa S2 comes with nice features. One of such is the voice adjustment technology that allows for better clarity. It also comes with different sound profiles and a night mode. The night mode lowers your bass and enhances dialogue.
With Polk's Signal 2, you can wirelessly stream music from a Bluetooth-enabled device. It also uses Dolby Digital decoding to create a room-filling surround experience. In our experience, the soundbar has good high, mid and low frequencies.
How To Connect
Polk improves on its predecessor by adding an HDMI arc to the soundbar. This allows you to pass your Hisense TV audio to the soundbar. There is also an option to stream audio over Bluetooth connectivity.
Other Features
While the Polk Audio Signal 2 isn't smart, it offers good audio quality for the price. If you're in the market for a simple upgrade to your Hisense TV, look no further.
Pros
Premium build quality
Easy setup
Capable of wireless connectivity
Gets pretty loud
Deep bass
Value for money
Cons
Short cable
Lacks some balance
No support for Dolby Atmos
Sub-par surround performance
FAQ
Q: Can I connect my soundbar to my Hisense Roku TV?
A: Not every soundbar will connect to a Hisense Roku tv. Your soundbar needs to have an audio input that matches your TV audio output to connect.
Q: What is the best soundbar for Hisense TV?
A: The best soundbar for your TV will depend on your setup. The options in this post will work with your Hisense or Roku tv.
Q: Are Soundbars worth it?
A: The simple answer is Yes. Most built-in TV speakers have poor audio quality. A soundbar solves this problem. It also comes with additional features and settings to enhance the content on your TV.
Q: Will my soundbar work with an Older TV?
A: Your soundbar will work as long as the audio inputs match the audio outputs on your TV. If you have a TV with analog input, you will need an analog-to-digital converter.
Q: Can I add extra speakers to my soundbar?
A: This is possible with some soundbars. You have to confirm that your soundbar of choice supports extra speakers. Even when it does, the extras are usually of the same brand.
Q: How do I know if my soundbar is compatible with Hisense tv?
A: We recommend you read independent reviews about your soundbar of choice. You can also find customer reviews on purchasing websites like Amazon.
Wrap-Up
The truth is, soundbars improve your TV's sound quality. However, choosing from the many available options can be tiresome. If you have a Hisense TV, the above picks will work for you. You only need to select the one that fits into your unique setup.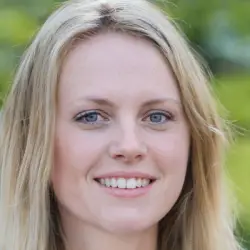 Latest posts by Anita Jones
(see all)