You can buy a speaker system that connects to any kind of monitor. This is useful if you want to use your computer as a TV or a game console. A simple USB cable can be used to connect a speaker to the monitor.
In this article, we explore how to get sound out of a monitor that doesn't have built-in speakers – as well as looking at many other issues you may face!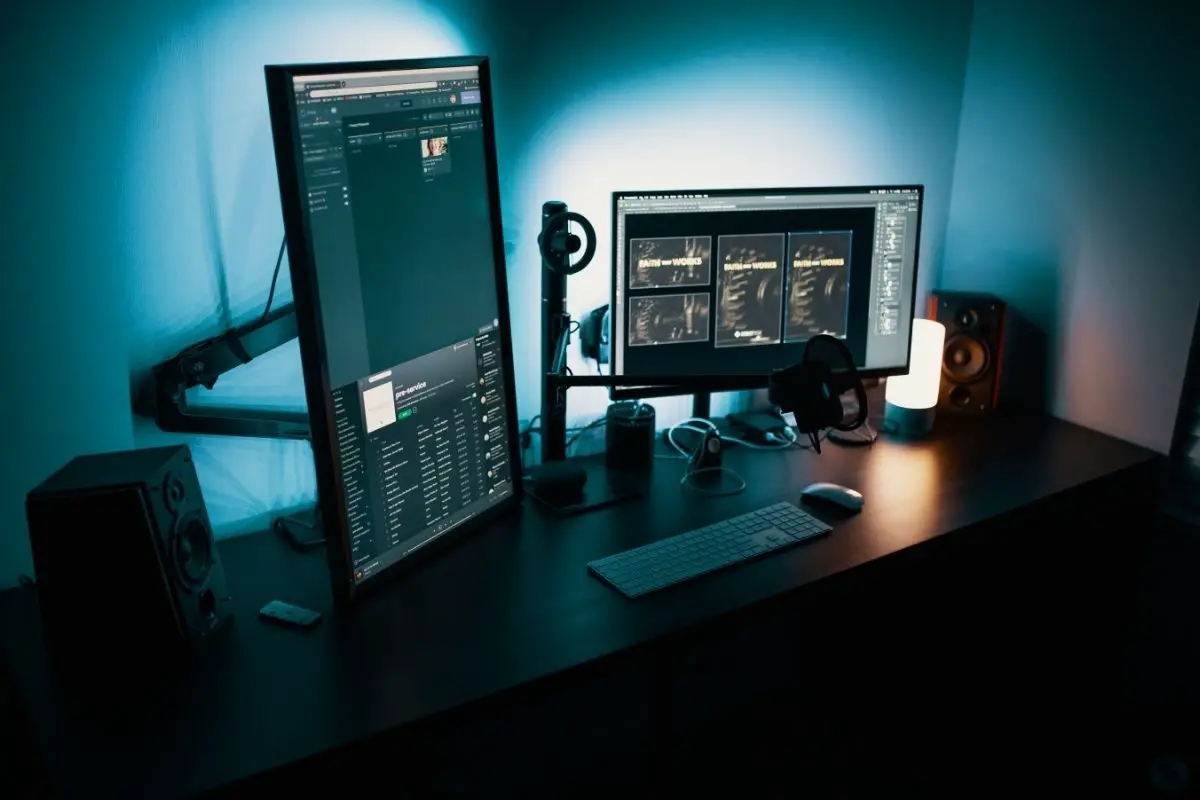 Do All Monitors Have Speakers?
Monitors sometimes come with built-in speaker systems. You can use them to listen to different sounds such as music or other audio files. If you don't have built-in speakers, there are many ways to play sound through your monitor.subw.
1. Use An HDMI Audio Extractor
With an HDMI audio extractor connected to the monitor, you can use the monitor's headphone jack to play music or watch movies. An HDMI audio extractor can pull audio from any HDMI-enabled device connected to it.
This includes TVs, Blu-ray players, game consoles, set-top boxes, computers, smartphones, tablets, and more.
Connecting up your audio extractor is easy. You need to connect your audio extractor to your computer using an HDMI cable. Then, plug your speakers into the audio extractor. Finally, turn on your audio extractor. This should automatically detect your device.
Connect the HDMI output of the source device to the HDMI input on the audio extractor.  Connect the output of the audio extractor to the speaker using the audio analog outputs.
Turn on the audio extractor and connect the headphones or other audio device to the auxiliary input on the extractor. Start playing music from the source device.
To enable audio output using HDMI Audio Extractor on a PC, you should make sure your computer has an updated sound driver. Right-click on the output devices and choose the correct audio output from the external speaker.
Connect all the ports using an HDMI Splitter. Restart the device if there is no sound.
2. Use The 3.5 mm Output On The Monitor
You can also purchase a speaker connection and an audio cable. Speaker connection allows speakers to connect to computers, while audio cable allows speakers to hear sounds made by computers.
Audio cables are used to connect speakers to monitors. Aux inputs on monitors allow you to connect other devices such as computers, smartphones, tablets, etc. to the monitor.
You can use an audio splitter cable to connect two speakers together. For example, if you have a pair of speakers connected to your computer's 3.5 mm jack, you can connect them together by connecting the male ends of the speaker wires to the female end of a splitter.
Splitting the audio signal into two channels means you can use headphones or an external speaker to listen to music.
3. Use The Optical Out Connection SPDIF
Optical cables are used to connect devices such as monitors or mix amps to other devices. This type of connection allows you to transmit high-quality digital audio without going through the analog conversion process.
Output your console's video signal to the monitor, and then send audio from the console directly to your speakers.
4. Use Composite Cables
A standard Av multi-port is used to connect your TV to an external device such as a DVD player or Blu-ray player. You can use this port to watch movies or play games.
You can easily connect the display cable to your TV or monitor. Then plug the speakers into the left and right audio channels. If your speakers use a 3.5 mm jack, then you will also need a male-to-female adapter.
If you are using headphones instead of speakers, you will also need an adapter.
5. Use Component Or RGB Cables
Component cables are used to connect two devices together. You can use them to connect your speakers to your TV or DVD player.
Connect the speakers using the L / R channels. Change the console's audio settings so that sound comes out of the audio inputs. 5. That's all you need to do!
6. Connect Speakers Wirelessly
Wireless speakers are speakers that use RF waves to transmit audio signals. They are usually used to play music or other sounds. To get the desired sound output, you may feel the need to invest in wireless speakers instead of wired ones. You can buy them online or in stores.
You can use a USB to Bluetooth adapter to connect your computer to any Bluetooth enabled device.
How To Pair A Bluetooth Device
You should be able to see the name of your device on the screen. Selecting the name of your device should automatically connect to the speaker.
Does HDMI Carry Sound?
Yes, and the audio quality is very high. Dolby TrueHD and 5.1 surround sound are supported by HDMI.
Why Is Audio Not Working Through HDMI?
Disconnecting the HDMI cable from the TV causes the TV to lose connection to the source device. Replacing the HDMI cable sometimes fixes the problem.
Does VGA Carry Sound?
A VGA cable transmits only video signals, while an HDMI cable transmits both video and audio signals.
On the back of the device with the VGA connector, there is sometimes a 3.5 mm headphone jack that allows you to connect an audio cable (not supplied) to your speakers or monitor so you can listen to both audio and video from the device.
Does DisplayPort Carry Sound?
DisplayPort does support audio. DisplayPort to HDMI adapter also includes the ability to support HDMI Audio.
What Do Most People Use For Gaming Audio?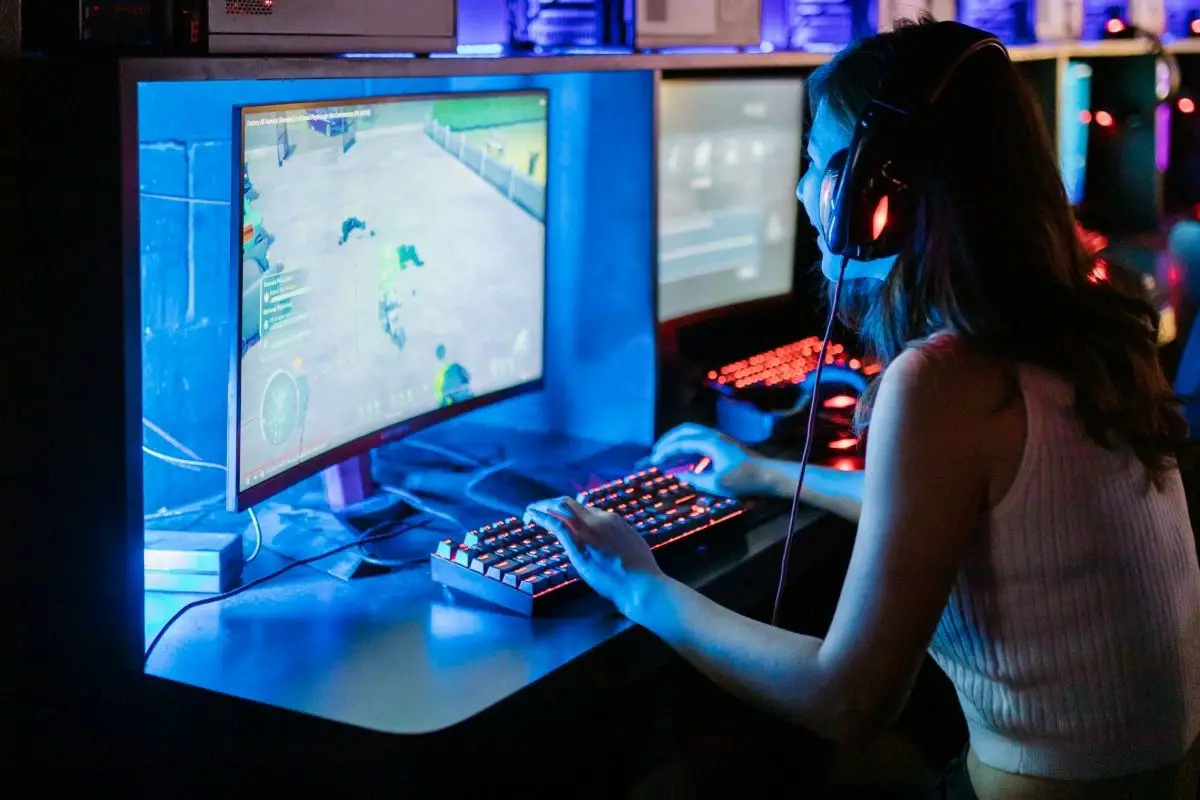 Soundbars, speakers, and headphones are the most common ways to play games with sound. Within each category, there may be differences in sound quality based on the product's quality and price.
Always get the best sound options available to avoid distortion, muddy low frequencies, and unclear vocals.
Each category appeals to different users. Some people prefer headphones while others use speakers. Different audio solutions have their merits and drawbacks.
Soundbars
Soundbars are great because they're compact and you don't need any extra equipment to use them. They don't take up much room, but they still offer decent sound quality.
More expensive sound bars add more drivers and a subwoofer. They are capable of 5. 1 and 7.1 virtual surround sound and are compatible with Dolby Digital sound utilization. They are not quite on the same level as true surround sound speakers.
Adding a subwoofer can help increase the amount of bass from the system. Many gamers store them out of the way under the desk.
Soundbars are great for people who want to play games or watch movies without having to listen to background noise. They are also great for watching TV shows because you get a clearer picture.
However, if you want to hear more bass, then you should go for a full surround system.
Soundbars lack microphones, but they do have speakers. This means that they can play music or watch movies without any problems. However, they also lack a mic, which makes them less useful for playing games.
Soundbars should be easy to use. They shouldn't require many extra cables or equipment. They should also be less expensive than other speakers. The sound quality is not as great as a full surround speaker setup.
You can't upgrade your sound. A microphone is still needed for competitive gaming.
Speakers
Most people use computers for work or school. They need high-quality audio systems to listen to music and watch movies. There are many different types of computer speakers available. Some are very expensive and some are cheap.
People who want better sound quality should get a 5.1 speaker system. A 5.1 speaker system includes five main speakers and a subwoofer. This type of speaker offers great sound quality and is often used by musicians and audiophiles.
Most 2.0 speaker systems require minimal wiring and are easy to set up. Entry-level speakers usually don't come with a subwoofer. Higher-end models offer better sound quality but cost more.
Surround sound systems are great for games and movies. They have five satellites and a subwoofer, and they usually have deep bass. Users can hear minute details like footsteps when playing games. Mounting the satellites in strategic positions allows the sounds to come from multiple directions.
Speakers are very expensive, and they're hard to mount. You'll need to run wires everywhere.
A speaker system is often used as an alternative to a soundbar. A speaker system gives you better sound quality than a soundbar. You can hear footsteps and gunshots more easily when using a speaker system. However, lower end 2.0 speakers do not give you great sound quality.
Headsets And Headphones
Headphones and headsets are great for gaming. The best gaming headset comes with a USB sound card and offers features like high-resolution audio, virtual 7. 1 surround sound, and wireless connection.
Virtual surround sound is an important feature of today's headsets. Many people use them for games, while others prefer stereo sound. Some gamers believe that virtual surround sound doesn't work as well as stereo sound.
Headphones are portable and convenient. Users can customize their headsets by adjusting the volume and changing the audio profile. Most headsets use a 3.5-mm jack, but some require a USB connection. Some headsets can be used with multiple devices.
Manufacturers try to make headsets and headphones comfortable by using soft materials. However, they can't match the freedom of speakers.
Headsets are often uncomfortable if used for too long and can feel hot or light after long periods of use. Some headsets can also be uncomfortable if they're too tight.
Immersion is great when you're playing games. But if you're using your headset to play games, you might miss out on some things going on around you. Headset use can be distracting, but it's possible to block out external noises.
Open-back headsets let you hear everything going on around you, but they may not be as immersive as closed-back ones.
Headphones, speakers, or soundbars may be more expensive than you think.
Headphones and headsets are the most popular choices for competitive gamers. Their portability and clear sound make them an ideal choice for competitive gaming. However, they can be uncomfortable at some points.
How Do I Get Sound From My Monitor On A Computer?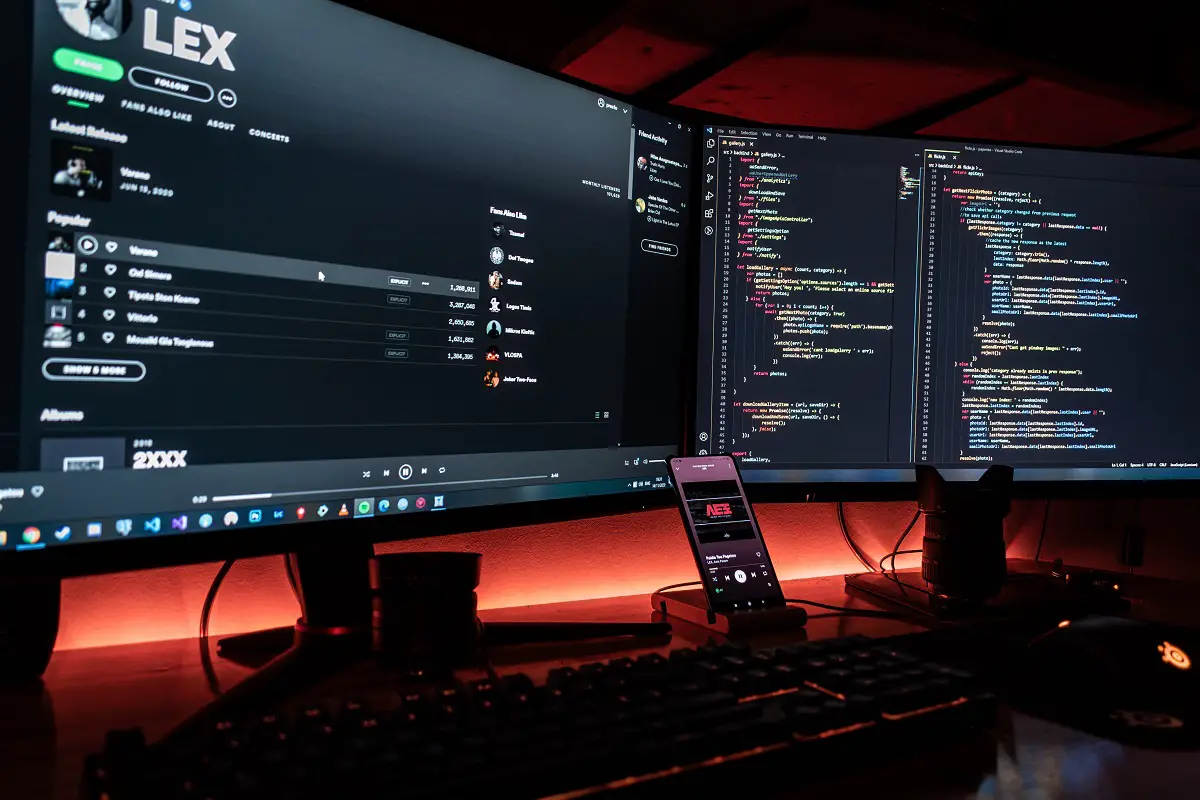 To enable your monitor speakers and hear the quality sound, you need to go to the system tray and right-click on an audio icon. Then, select "Playback devices." Click the name of your monitor in the list of devices, if you connected your monitor using Displayport or HDMI.
Or click "Speakers," if you have attached your monitor to a 3.5 mm audio cable and DVI or VGA.
How Do I Get Sound Out Of My Monitor That Has No Speaker But A HDMI Connection?
To get sound out of your computer without an HDMI connection, simply right-click your external device's options and choose the sound port that has been wired by the HDMI cable.
It would be helpful if you use an HDMI splitter to accomplish this task. You should also correctly wire all the cables and trigger the device's audio.
How To Connect Speakers To HP Monitor
To connect speakers to the HP Monitor, you will need to connect them using a 3.5 mm Audio Cable. The audio jack on monitors is perfect for connecting your Headphones. You can then use this audio port to listen to music or watch videos.
How Do I Get The Sound To Work On My HP Monitor?
Try to adjust the volume higher by pressing the monitor front-panel button. Use the buttons on the monitor to navigate through the OSD menu to find audio or sound settings and turn them on. Adjust the volume higher on your PC from within Windows.
How To Connect Speakers To Samsung Monitor
Connecting the TV speaker to the Samsung monitor is easy. You can do this by following these steps:
Turn off the power switch on the TV speaker.
Plug the USB cable into the back of the TV speaker and then plug the other end of the USB cable into the HDMI port on the Samsung monitor.
Turn on the Samsung monitor. The screen should now show an image from the TV speaker.
What To Do If Your Monitor's Speakers Don't Work
Monitors with built-in speakers are very common nowadays. These monitors usually come with a remote control, and sometimes even an amplifier. But there are times when these components fail, and you need to know how to solve the problem.
Speakers built into the monitor are typically low-powered and tinny. In terms of sound quality and volume, they have nothing in comparison with even the cheapest speakers on the street. But there are lots of users that choose to use them to save money and space.
Before thinking that the monitor speakers aren't working, there are a few checks that you should perform. First, make sure if your monitor has built-in speakers, because not all monitors do.
Check The Connection
Integrated speakers require a specific type of connection to the computer. You need to know what kind of connection your monitor uses before connecting them.
You must bear in mind some monitors also have an audio output via mini-jack: this connector is for connecting speakers or headphones with a direct analog connection and not for using them with your computer's sound card.
If the monitor had an audio jack labeled "Audio In" it means that it is an audio input and there you can connect your computer's sound card, but most monitors have an output and NOT an input jack, so what in that case won't work.
Check The Audio Output On The PC
In order to hear the audio correctly, you need to make sure that you have the correct output selected on your computer. Click on the speaker icon in your taskbar (the clock), and then go to the options menu by clicking on the speaker icon again.
Select the option "open sound settings". You will be presented with a screen similar to the one shown below. Under where it says "choose the output device", select your monitor as the output device.
Your monitor should appear in the list. If your monitor doesn't appear in the list, check if you're using an old version of your driver.
Check The Monitor Drivers
You must install the latest version of Windows before installing any driver. To do this, go to the start menu and click settings. Then click on updates. This will allow you to download the latest version of windows.
Windows update is important because it helps protect your computer from viruses and other malicious software. You can use Windows Update to automatically download and install new updates.
Click Check for Updates. Make sure that any updates that are available are installed. If you still have problems, contact Microsoft Customer Support.
Check The Volume Of The Built-In Speakers
The volume needs to be set to maximum. In this case, we need to select the right input by clicking on the speaker icon in the upper left corner of the window.
We recommend that you check the monitor with another computer or console before taking it to the technical service. If this doesn't work, try connecting the monitor to an external speaker system.
Why Is There No Sound On My Computer?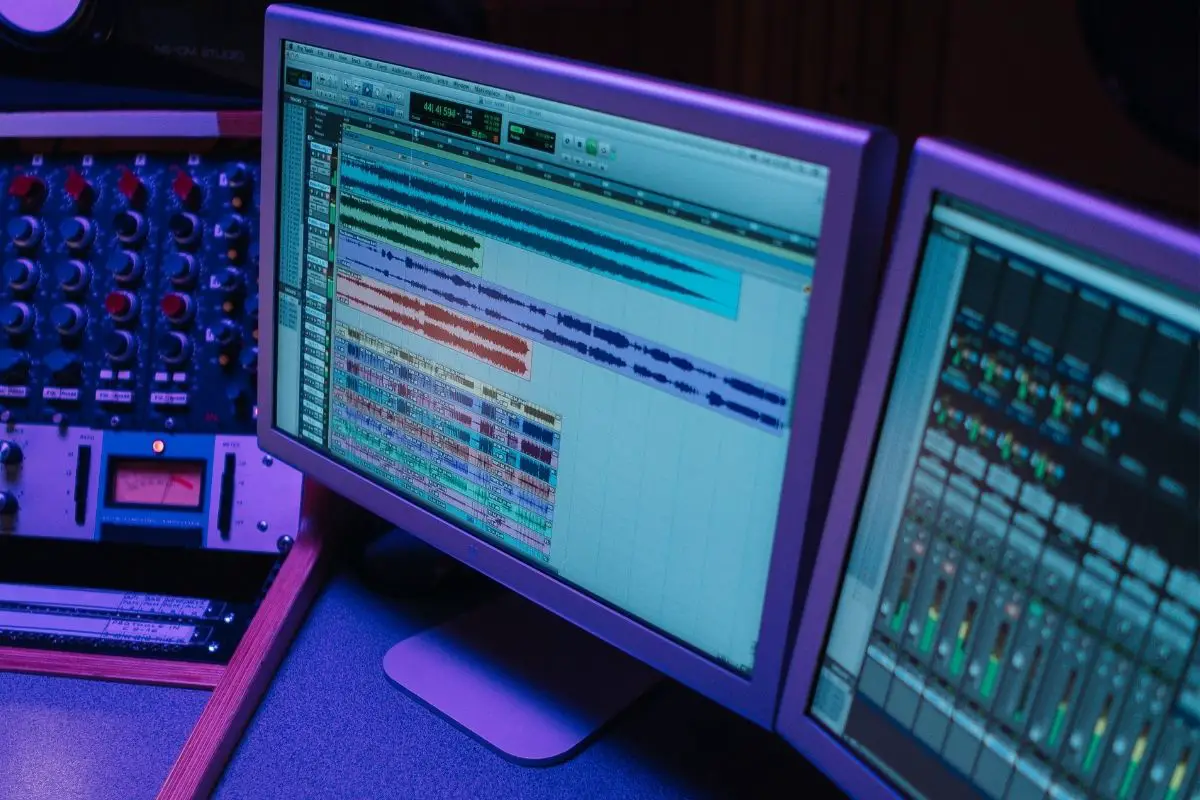 There are many reasons why you hear no sound on your computer. Some of them include hardware problems, wrong audio settings, and missing or outdated audio drivers. Try these solutions to fix your problem.
Hardware And Software Faults
There may be a hardware problem or a software problem. You should check if you have any problems with the hardware. You can also try reinstalling the operating system.
Blocked Speaker
There should be nothing covering the speaker on your computer. Dust or cloth may block the sound on your computer, causing you to hear silence when you speak into your microphone.
Check The Headphone Jack
You can first check the headphone port. Look inside the headphone port to see if there is any obstruction that may prevent the headphones or speakers from functioning properly.
Check The Microphone Or Headphone
If your headphones are connected to your computer, try to disconnect them and see if there is sound. If there is, it seems to be an issue with your headphones. Replace them with a normal pair.
Check The Audio Settings In Your Computer
Make sure that the volume is turned up and that there isn't any red X over the speaker icon. Check the volume mixer settings.
Make Sure Your Audio Device Is Set As Default
Click the volume icon in the lower right corner, then click playback devices.
Select your audio device from the list.
If your audio player isn't the default device, select it, then click set default.
Click ok to save.
Check Control Panel
To fix no sound on the computer you should open the control panel in your computer, then view it in small icons. You can also view it in large icons. Click troubleshooting, then click hardware and sound. In the hardware and sound section, click troubleshoot audio recording.
You should make sure you checked the box next to Apply repair automatically, and clicked Next to start troubleshooting. Then follow the on-screen wizard. After restarting your computer, try if the sound is still broken.
Update Your Audio Driver
Drivers are programs that control hardware devices such as printers, scanners, modems, etc. Audio drivers are used to play sounds on computers. When there is an error in the audio driver, it may result in no sound being played.
To fix this issue, you need to download the latest version of the audio driver from the manufacturer's site.
Reinstall Your Audio Driver
If your audio driver is corrupted, you may have a problem with your sound. Try uninstalling and reinstalling the audio driver. To do this, open Device Manager in your computer and double-click Sound, video and game controller. Then right-click your audio card, and choose uninstall device.
When you uninstall the audio driver for your computer, Windows will automatically download and update the audio driver for you, but you need to restart your computer before checking the audio.
Integrated Or Onboard Audio Disabled
If you've got integrated graphics (Intel HD Graphics) or onboard video (NVidia GeForce), then you need to make sure that the correct sound device is selected.
Bad Sound Card
If you hear nothing at all, it could be because your computer has a bad sound card. The most common cause of this problem is a faulty motherboard. It may be worth checking if your computer has a warranty before spending money on a new one.
Bad Speakers
If you've got bad speakers, it could be because they're not connected properly. Check that you've plugged them into the right port on your computer (usually one of the two ports on the back), and try moving them around if necessary.
If they're broken, it's usually not worth it to fix them. You'll have to replace them.
Conclusion
If you needed to know how to get sound from your monitor, then hopefully this guide has helped you out!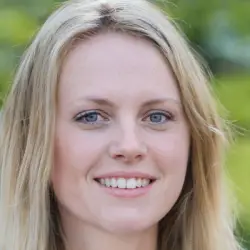 Latest posts by Anita Jones
(see all)