So you just got a new LG OLED CX TV, and now you're wondering what soundbar will work best with your TV.
Look no further as this post covers the top 5 soundbars with outclass sound quality.
While many soundbars may be compatible with your LG TV, only a few can reveal your TV's true potential. At a glance, the best soundbar for LG CX includes:
Polk Audio Signa S2 Ultra-Slim TV soundbar
LG SN6Y Soundbar with Subwoofer
Sonos Arc
Yamaha YAS-108 Soundbar
Sony HT-A7000 Dolby Atmos Soundbar
Now let's get into what makes these picks so special.
Best Soundbars For LG CX TV – TOP Picks [Pros/Cons Included]
While the LG CX TV has a lot going for it, you will still find it lacking in the audio department. Switching your audio source from TV speakers to a soundbar enhances your experience. Some soundbars even come with a wireless subwoofer to produce rich bass.
Consider any of these five soundbars to get the most out of your LG OLED TV.
Polk Audio Signa S2 Ultra-Slim TV Sound Bar
Polk may not be the most popular soundbar name, but the brand knows how to deliver quality audio. The Polk Signa S2 is a soundbar that delivers a rich sound signature at a budget-friendly price. Even better, this soundbar comes with a dedicated wireless subwoofer.
The Polk Audio is compatible with the LG CX TV and supports many of the Tv's features. The soundbar has a 35.4″ by 2″ dimension, making it perfect for small spaces. It's also easy to install and comes with everything you need in the box.
Design
The Polk Audio Signa S2 has a simple design language. It comes in a plastic and aluminum all-black design. This gives it a stealthy look that blends into your existing setup. At the front of the device, there are two drivers and tweeters. There are also easy access buttons on the soundbar.
At the back of the sound system, there are many inputs. This includes HDMI arc, optical input, aux cable input, and USB port. The HDMI inputs on the soundbar make a notable improvement over its predecessor. You also get a remote control with the package. It looks cheap but gets the job done.
What makes the Polk Signa s2 an even better deal is the subwoofer that comes pre-paired with the soundbar. This addition improves sound clarity and allows deep bass production. At a price of under $200, that's a steal.
Built-in Features
The Polk Signa S2 comes with a decent set of features. One of such features is the built-in Bluetooth technology for wireless connection. It also has a voice adjustment technology that offers better sound clarity.
If you want a customizable experience, this soundbar is the one. It has different sound profiles and a night mode. This night mode improves dialogue while reducing bass levels. You can also enjoy a room-filling experience thanks to Dolby digital decoding. This feature makes it the perfect soundbar for LG OLED TV.
How To Connect
With the different inputs the soundbar offers, connectivity is a breeze. But to bring out LG CX's true potential, connect over HDMI arc. This allows you to experience the true power of LG 4k and HD TVs.
If you prefer a wireless connection, the soundbar supports Bluetooth wireless streaming. But you may notice slight audio latency.
Performance
While there's a lot to love about the Signa S2, it isn't smart. That means you won't be calling on Amazon Alexa or Google assistant to raise the volume. But if you want a simple upgrade with superior audio quality, look no further.
Pros
Easy to setup
Deep bass
Budget-friendly price
Bluetooth wireless streaming
Support Dolby digital audio
Voice adjustment technology
Cons
Sometimes shuts off
Short cable
Lacks some audio balance
LG SN6Y Sound Bar w/Subwoofer, 3.1ch
The LG brand has a reputation for delivering soundbars with rich sound quality. The SN6Y is no different. This pocket-friendly soundbar is the perfect match for those who want a soundbar and Tv of the same brand.
The LG SN6Y is a 3.1 channel soundbar with a dedicated center channel for clear dialogue. This Lg soundbar also supports DTX Virtual: x. This allows it to produce an impressive virtual surround experience.
Design
There is nothing special about the design of the LG SN6Y, and that's a good thing. But with a dimension of 2.2 x 41.7 x 3.4 inches, you won't be fitting this bar under every TV. Asides from this, the soundbar is plastic with a metal grille in the front.
The soundbar also comes with a generic-looking subwoofer. This wireless subwoofer is plastic with fabric coating. There are touch buttons on the side of this LG soundbar. There is also a small remote control in the box.
The LG SN6Y supports a feature called HDMI CEC, which allows you to use your TV remote to control the soundbar. Now you can use a single remote for both LG Tv and soundbar.
Built-in Features
One handy feature of the soundbar is dialogue enhancement. With this feature, you will enjoy movies without having to turn on subtitles. There are other features that give you more control over your experience.
Although the lack of Atmos support is upsetting, this LG soundbar produces deep bass. It also gets very loud and uses DTX: Virtual to simulate a virtual surround experience.
AI sound pro is another feature built into this soundbar. It allows the device to detect and fine-tune audio. Plus, there is wireless Bluetooth streaming.
How To Connect
Connecting to the soundbar is simple. You can do this through the HDMI arc port or optical input. Using HDMI allows you to enjoy the full capabilities of your LG TV. The soundbar also has HDMI inputs for a Blu-ray player or gaming console. But you won't find a 3.5 mm connection port on this soundbar.
If you want a setup without wires, you can connect over Bluetooth. But keep in mind that there is no Apple Airplay or Chromecast support here.
Performance
The LG SN6Y is a bass-heavy soundbar. But it struggles when it comes to low bass. This means you won't find any deep rumbles when watching action-heavy scenes. As the 3.1 name implies, the soundbar has three front-firing speakers.
The center speaker makes a difference when listening to dialogue. If you are in the market for an LG soundbar that pairs well with your CX Tv, this is the one for you.
Pros
Gets loud
Booming bass
DTX: Virtual support
SoundPro AI
Dialogue clarity
Wall-mountable
Cons
No Dolby Atmos support
No true surround sound experience
Lacking in the low end
Sonos Arc
Sonos is no slouch in the soundbar space. Their soundbars deliver brilliantly realistic sound quality at an approachable price. If you are in the market for a soundbar that obeys voice commands, then look no further than the Sonos Arc. This soundbar uses Amazon Alexa or Google Assistant to provide hands-free control.
While the Sonos arc has a premium price tag, it packs features that make it a great fit for your LG CX TV. With Dolby Atmos support, you can get the full cinematic experience from movies.
Design
The Sonos arc is a long and sleek soundbar with curves. The device is 45 x 3.4 x 4.5 inches and comes in white or black. Everything on the soundbar, including the touch-based controls, scream 'premium.' The arc uses eight speakers and top-firing drivers to create a true atmos experience.
There are also four microphones that pick up voice commands from wherever you may be sitting. Keep in mind that the microphones work best when your soundbar isn't on max volume. You can also pair the soundbar with wireless rear speakers sold separately by Sonos.
Built-in Features
The Sonos arc packs a lot of features in a decent-sized soundbar. It is a Wi-Fi-based system that carries an ethernet port and onboard wireless support. The soundbar also supports music streaming over Apple Airplay, and Spotify connect.
One feature that differentiates the arc is the support for Dolby Atmos content. This allows the arc to deliver unrivaled sound quality for your LG TV. Another feature is the Trueplay room correction. This uses your room's acoustics to optimize audio production.
The Sonos arc also supports HDMI-CEC. This allows owners to use their TV remote to control the soundbar. If that's not your style, you can use the Sonos app to control your soundbar. That's because there is no remote control in the box.
How To Connect
Things get a little restrictive when it comes to connectivity. That's because the soundbar has only one HDMI audio connection port. This shouldn't be a problem with the LG CX TV, as you can play high audio resolution over the single HDMI. The only other way to connect is through the optical input.
Performance
The Sonos Arc is without a subwoofer but manages to produce realistic sound. Bass levels are rich, and the soundbar offers versatile performance. Whether you're into music or movies, you will find a lot to love about the audio performance. And with Dolby Atmos, you can enjoy a decent surround sound experience.
The Sonos Arc not only levels up your Tv speakers but also brings smart functionality into your home. With Amazon Alexa or Google Assistant, you won't need a remote control for the most part. The Sonos arc isn't cheap, but if money is not a primary concern, this soundbar takes things to the next level.
Pros
Wide Soundstage
Crisp dialogue
Dolby Atmos support
Sleek and modern design
Easy to setup
Compatible with streaming services
Cons
No complete EQ
Price is high
No support for Bluetooth streaming
YAMAHA YAS-108 Sound Bar
The Yamaha YAS-108 delivers incredible performance for a sub $220 price point. The brand has a reputation for being well-rounded, and the YAS-108 carries on this tradition. The soundbar offers clear and rich sound in a compact package. It also packs a wide range of connectivity inputs, making it a good fit for LG TVs.
Design
The YAS-108 is no attention seeker. It has a minimalist design language that blends with your LG OLED CX TV. The bar is all-black with twin subwoofers and tweeters built into the system. There is no separate wireless subwoofer in the box.
The soundbar is wall-mountable thanks to the keyhole ports on the side. There is no display screen on the soundbar, just LED indicators. You will also find quick-access touch buttons on the bar. There is a nice-looking remote control with this package, unlike the Sonos arc.
Built-in Features
At the price point, one might expect sub-par performance. But the YAS-108 impresses on many fronts. Top on the list is the HDMI arc function that supports 4k HDR. The soundbar also has HDMI CEC, which allows you to control the bar with your LG Tv remote.
The soundbar supports other inputs like optical and analog. It also has Bluetooth that can connect up to two devices at the same time. When it comes to different sound modes, the YAS-108 introduces 'clear voice' and 'DTS virtual: X.' While clear voice improves dialogue clarity, DTS virtual creates a surround sound experience.
Interestingly, the soundbar can also decode both Dolby and DTS sound formats. You also have the freedom to pair any subwoofer of your choice. Now that's versatility!
How To Connect
The designers of the Yamaha YAS-108 went all out with the port selection on this soundbar. The bar comes with two HDMI ports, analog audio, optical input, and Bluetooth. This makes it easy to connect through wired or wireless options.
Performance
The Yamaha YAS-108 does not disappoint when it comes to performance. For a soundbar that costs this low, it delivers great sound quality and a decent set of features. Although there is no external subwoofer, this device delivers good bass performance. Still, it would have been nice to have a separate subwoofer.
When it comes to watching movies, the soundbar has two options: surround and 3D surround. This provides better clarity, especially when listening to dialogue. Listening to music on this soundbar is also a pleasing experience. But if you need something for a bigger party, this isn't the one.
Pros
Dialogue is clear
Wide range of connectivity options
Value for money
Easy to setup
Has a home theater control app
Cons
Cheap-looking design
No multi-room support
No support for Dolby Vision
Sony HT-A7000 7.1.2ch 500W Dolby Atmos Sound Bar
Sony swings hard with the HT-A7000 soundbar. If you've got deep pockets, this soundbar has enough features to match the potential of the LG CX TV. At the price of around $ 1,400, you get support for true Dolby Atmos and DTX virtual surround sound. Sony includes its flagship 36o reality audio format and enough connection ports.
Design
This soundbar is a big boy at 51 x 3 inches. But that's because it packs enough drivers to produce a cinema-style experience. There are two beam tweeters, two top-firing speakers, five front speakers, and one built-in subwoofer.
The design of the soundbar is nothing special. It is a long rectangular black bar that will fit into any setup. The front of the device has a metal grille and an LED screen. There are also touch-sensitive buttons on the device for quick controls. While a remote control comes in the box, you will be able to control the soundbar with your TV remote over HDMI.
There's also the option to upgrade the system with a separate subwoofer and rear speakers. But this will cost extra bucks.
Built-in Features
The Sonos HT-A7000 brings a lot of features to the table. Since the LG CX has an HDMI eArc port, you should be able to plug and play from the soundbar. But if you are up for a more elaborate setup, there is a room calibration test you can run. The test takes about 20 seconds and allows the soundbar to adjust audio to your room size.
The soundbar has different virtual surround sound options available. This includes vertical surround technology, S-force pro, Dolby surround, and vertical surround engine. This will allow your LG CX to perform to its best.
The HT-A7000 supports Bluetooth streaming, Spotify, Chromecast, and Amazon music. You can also ask Alexa or Google to change tracks without touching your remote. Sony also uses a DSEE extreme scaling tech to restore extra audio details.
How To Connect
Connecting to the soundbar is simple, thanks to the many options it provides. There are two HDMI 2.1 ports, an optical input, USB input as well as a 3.5mm auxiliary port. If you decide to go wireless, you can connect over Bluetooth.
Performance
The HT-A7000 is a beast when it comes to performance. It uses its wide array of speakers to produce 7.1.2 channel sound. By default, the soundbar delivers crisp dialogue and enough 'thump' for action-heavy scenes. If you need more control, the soundbar has different sound modes for any type of content.
When it comes to sound production, there is a lot to love about sony's HT-A7000. Sony uses its 360 reality audio to deliver a rich soundstage. You can notice the sound bouncing off the walls to surround you. If you are looking for a soundbar that matches the capabilities of the CX, this is your pick. But it will cost you an arm.
Pros
Supports Dolby Atmos
Adjustable EQ presets
Sleek and modern design
Supports voice assistant
Has room correction feature
Rich soundstage
Cons
Costs a lot
Lacking in the low bass
Buyer Guide
When getting a soundbar for LG TVs, there's a lot to consider. While there are many competing options, you need something that will bring out the best from your LG CX Tv.
Some factors to consider when deciding your soundbar of choice include:
Sound quality and audio channels
Every soundbar varies in terms of the audio quality and number of channels. Generally, soundbars with more channels deliver better audio. You can tell the number of channels by the digits next to the soundbar name. For instance, a 2.0 soundbar means there are two channels for audio production.
Depending on the size of your room and other preferences, you can select between 2.0 and 9.1 soundbars. Keep in mind that soundbars with separate subwoofers do a better job at bass production.
Sound experience
Many factors influence your sound experience. Factors like the number of channels and customization features play a role. Soundbars that support Dolby Atmos will bring out your Tv's potential. Similarly, soundbars with top-firing speakers, tweeters, and subwoofers create a richer soundstage.
Output Wattage (Sound Power)
Every soundbar has a maximum power that comes from the amplifier. Output measurement is in watts and varies between models. When shopping for a soundbar, you want something that has enough power to fill your room.
Technologies
Different brands use a host of features and technology to create the best possible sound. For instance, Sony uses its 360 reality audio to create a virtual surround experience. Most soundbars also come with dialogue enhancement features. This comes in handy when watching movies.
Connections/Streaming
Your soundbar of choice should have many options for connectivity. That's because the LG CX supports many formats, including high-resolution audio. Look for a soundbar that supports HDMI eArc and other inputs.
While it's not necessary to have a smart soundbar, it doesn't hurt. Most soundbars have in-built assistants that work with voice commands. Also, look out for support for Spotify, Chromecast, Apple Airplay, and Bluetooth streaming.
Design
The design of a soundbar can determine whether it's compatible with your setup. You want a soundbar that won't cover your Tv screen. It's also nice to have a soundbar that blends into your existing setup.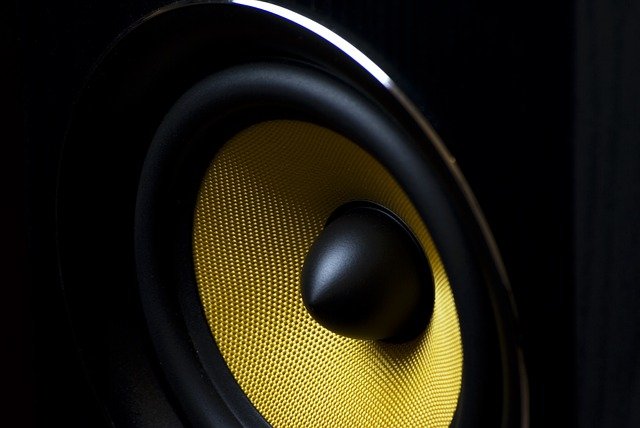 FAQ
Do you need soundbar for LG OLED CX?
Yes, you need a soundbar. The speakers on the LG CX aren't terrible, but a soundbar offers a more immersive audio experience. The difference becomes clear when watching movies, playing music, or games on your TV.
How do I connect my OLED CX to LG Soundbar?
There are many options, but the best way to connect is through the HDMI port. Start by connecting one end of your HDMI cord to your Tv's HDMI In. Then, plug the other side into your soundbar's HDMI Out. Now turn on both devices, and you should be all set.
Does the LG CX have speakers?
Yes, but they are in-built Tv speakers. While they do a decent job, you will get better audio from a soundbar. There is also the option to connect rear speakers to your LG CX TV.
Wrap-Up
Soundbars improve your Tv's overall sound quality. But with so many options, choosing the best soundbar for your LG TV can be tiring. If you already own an LG CX TV, then the options on this list will work nicely. All you need to do is select the one that fits your budget and needs.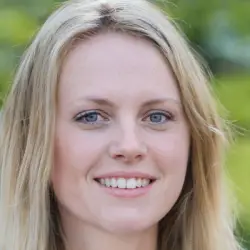 Latest posts by Anita Jones
(see all)