Roku sticks are tiny streaming devices that allow you to watch movies and TV shows from Netflix, Hulu, Amazon Prime Video, HBO GO, etc. They also let you stream music through Spotify or Pandora.
Connecting your Roku Stick to your projector requires some technical knowledge, and it can be a little tricky if you're unsure about these kinds of things. But once you have the right equipment in place, connecting your Roku Stick to your home theater system is easy.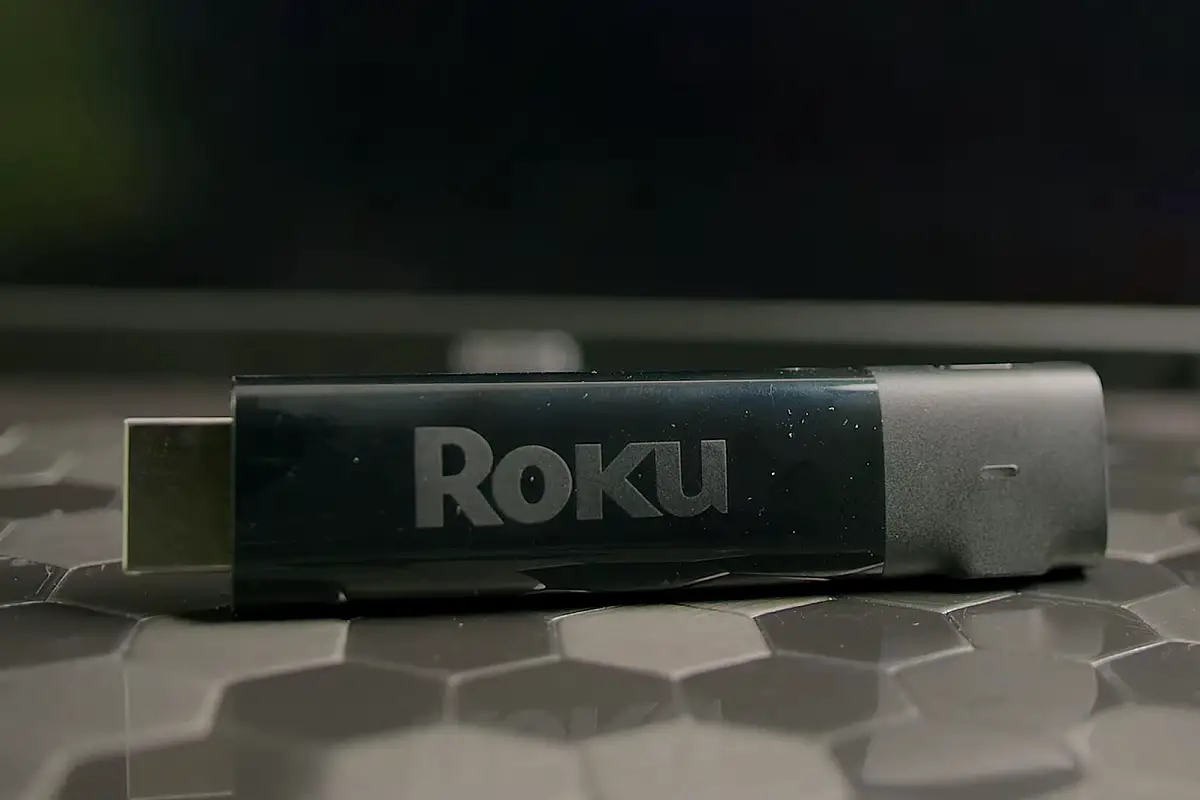 If you're just getting started with your home theater setup, we recommend starting here. In this article, we will show you how to connect your Roku stick to your projector using HDMI cables.
So, let's get started.
A Full Insight Into A Roku Stick
Before we go any further, let's take a look at what exactly a Roku Stick is.
The Roku Stick is an inexpensive media player that has built-in Wi-Fi connectivity. It works as a standalone device for watching videos on demand and playing games.
The Roku Stick connects to your television via HDMI cable. You can use it to play music, video, and photos stored on your computer, phone, tablet, or other storage devices.
You can buy one for less than $50, but there are many models available. The Roku Stick 2 model costs around $60, while the Roku Premiere+ costs more than $100.
You can find out which Roku Stick model best fits your needs by looking up the specs online.
With a Roku stick, you can log into apps such as Netflix, YouTube, Hulu, and Plex Media Server. You can also download content directly onto your device.
What Are The Benefits Of Using A Roku Stick?
There are several benefits to having a Roku Stick in your home theater system. Here are some of them:
You can easily access popular streaming services like Netflix, Hulu, and Amazon Prime Video.
You can control playback and volume from anywhere in your house.
You don't need to pay monthly fees to access these services.
Streaming content is free.
You can access all of your favorite entertainment without paying extra charges.
You can enjoy your favorite content on multiple TVs in your home.
Projectors Vs. Televisions: What's The Difference?
When it comes to choosing between watching a movie on a projector or a television, you should know that they serve different purposes.
Televisions are designed to display images on a large screen. They usually have larger screens, speakers, and better sound quality compared to projectors.
However, televisions tend to be expensive. On average, a new HDTV costs around $1,000. This means that you'll spend more money buying a TV over time. Most people already own one, so why not use it instead of spending even more money on another piece of electronics?
On the other hand, projectors are smaller and cheaper than televisions. They cost around $300-$500 on average. In addition, most projectors come with built-in speakers and offer good picture quality.
Projectors provide a whole different experience when viewing movies and shows. You can watch a movie on a big screen without disturbing anyone else in your household.
Additionally, since projectors are small, you won't need a lot of space to set them up. Plus, they consume very little power.
So if you want to save money and still enjoy great visuals, consider getting a projector instead of a television.
Can I Connect My Roku Stick to a Projector?
The answer is yes!
In fact, you can connect your Roku Stick to almost any type of display. If you want to know how to connect your Roku Stick to a projector, keep reading.
Projectors come in different sizes, so you may not be able to fit a Roku Stick inside your projector. However, you can still connect your Roku Stick to your project screen.
Your Roku Stick should work fine when connected to a small-sized projector. This includes those that are under 10 inches.
However, if you plan to use a larger projector, make sure that it supports HD resolution. Otherwise, you won't be able to view high quality images.
To ensure that your projector supports HD resolution, check its specifications online.
When you connect your Roku Stick to the projector, you'll notice that the image appears blurry. This happens because the projector doesn't support full HD resolution.
If you want to watch movies and TV shows in their original format, you'll need to upgrade your projector to a higher resolution.
If you're planning to connect your Roku Stick only to a smaller sized projector, you can still watch your favorite movies and TV shows in high definition. All you have to do is set the output resolution to 1080p. This will allow you to see everything clearly.
Now let's take a look at how to connect a Roku Stick to a projector.
Step 1: Find Your Projector's Power Supply Cable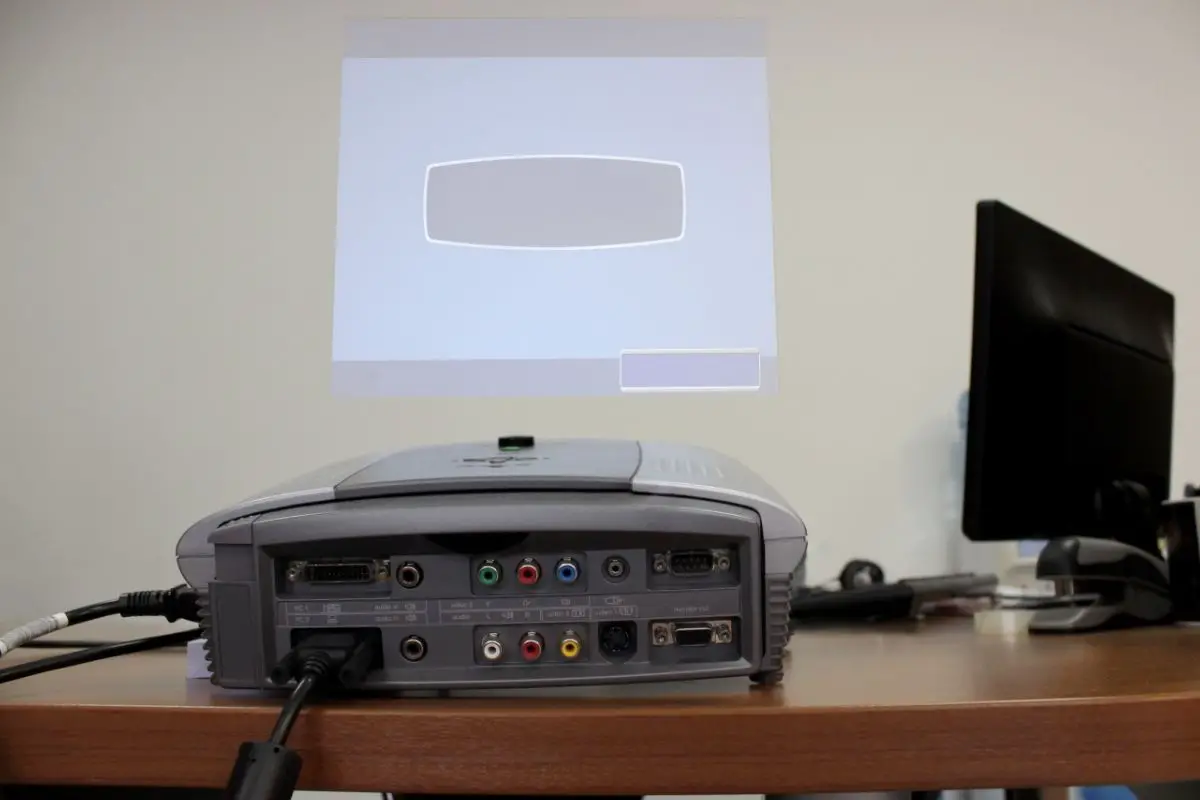 Before connecting your Roku Stick to your projector, you first need to locate its power supply cable. This cable plugs into the back of the projector and supplies electricity to its internal components.
Most projectors include an AC adapter with the projector box. Make sure that this adapter is plugged into a wall outlet before using your projector.
Some projectors require a separate DC power cord. These cords plug into the projector's AC adapter or the wall outlet.
Once you've located the correct cable, unplug it from the projector and remove the protective cover.
Step 2: Plug Your Roku Stick Into Your Projector
Once you've located the right cable for your projector, plug one end of the cable into the projector's power supply port.
Plug the other end of the cable into your Roku Stick. Make sure that the Roku Stick is turned off before plugging it into the projector.
You'll also need to turn on the projector by pressing the button on the remote control.
Step 3: Turn On Your Roku Stick
After turning on your projector, press the Home button on the Roku Stick remote control.
This will bring up the Roku home screen. From here, you can access all of your favorite channels and apps.
Step 4: Enjoy Your Favorite Content
After connecting your Roku Stick to the projection, you can now enjoy your favorite content. You can even play games and videos using your Roku Stick.
The Roku Stick has a USB port which allows you to charge your mobile devices while watching movies and TV shows.
Which Roku Stick Model Works Best With A Projector?
Your Roku Stick model number determines what type of connection you can make between your projector and your device. Therefore, it's important to know which Roku Stick model works best with your projector.
Roku offers three different models of Roku Sticks: the Streaming Stick, Premiere Plus, and Premiere+. Each model comes with a specific connection method that makes it compatible with certain types of screens and devices, including projectors.
Here are some details about each Roku Stick model:
The Streaming Stick connects directly to a television via HDMI (high-definition multimedia interface) and supports resolutions up to 720p.
The Premiere+ connects to a television via HDMI and supports resolutions up to 1080p.
The premiere+ also includes a built-in speaker, so you don't need to use any external speakers when viewing media files.
So, which is best to use with a projector?
Well, if you have a projector that only supports 720p resolution, then the Streaming Stick is the perfect option because it doesn't require any additional hardware. However, if you want to view high-resolution content such as HDTV broadcasts, then the Premiere+ is the better choice.
Ultimately, it depends on what kind of projector you have and how much money you're willing to spend. If you're looking for something cheap, then the Streaming Stick might be the way to go.
Is It Worth Purchasing A Roku Stick?
If you haven't already purchased one, you may be wondering whether it's worth getting a Roku Stick.
While they aren't as popular as Apple TVs, Roku Sticks offer similar functionality. They come with a variety of features including streaming services such as Netflix and Hulu Plus.
They also feature a wide range of free content. In fact, Roku offers over 100,000 hours of free video content. Roku sticks are also relatively inexpensive compared to most smart TVs. For example, the 32 GB model costs around $50.
However, if you plan to use your Roku Stick primarily for streaming purposes, you may not need to purchase a larger version.
In addition, you don't have to worry about buying additional accessories like HDMI cables and speakers. The Roku Stick comes with everything you need, as you simply insert the device into your television.
In short, if you want to stream movies and TV shows without spending too much money, then a Roku Stick is a great option.
Final Thoughts
The Roku Stick is an excellent device for those who want to watch movies and TV shows from their smartphone or tablet. It's easy to set up and connect, making it ideal for beginners.
You'll get all the latest apps and content through its various channels, including Netflix, Amazon Prime Video, HBO Now, Hulu Plus, and more.
Roku Sticks are compatible to use with projectors, but you will want to check which stick you should buy before purchasing. This guide can help you decide which type of Roku Stick is right for you.
We hope you found this guide helpful.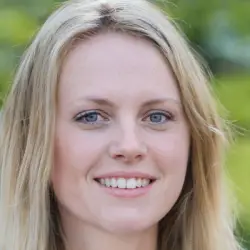 Latest posts by Anita Jones
(see all)