Soundbars are the best way to improve your home theater without breaking the bank. But once in a while, you experience issues with the device. One common issue among LG soundbar owners is a remote that stops working.
It happens that there are many reasons for this issue. In this post, we will explore the possible reasons and ways to fix them. We will also go over ways to use your soundbar without a remote control.
Keep reading to find out.
Why is my LG remote control not working? [Common Reasons]
Your soundbar or TV's remote control can stop working for a couple of reasons. It can be that you haven't changed batteries in a long time. Or that your remote is not transmitting an IR signal.
1. Low Batteries
Sometimes, fresh batteries are all you need to get your remote working. If your batteries are low, your remote will only work over short distances. Not when you are 20 feet away.
Get some fresh batteries and see if this solves the issue with your remote.
2. Wrong Battery Placement
If you have good batteries, perhaps you've been inserting them the wrong way. This happens all the time. So check that your batteries are facing the proper way before controlling your LG soundbar.
3. Remote Is Not Close to Soundbar
It can also be that your remote is too far from your TV or there is something blocking its line of sight. Don't stand 40 feet away and expect your remote to work.
Your remote communicates with your soundbar with an IR signal. So it won't work if there is something blocking its view. Remove anything that can block your soundbar's view. Now, test the remote.
4. Remote Is Not Transmitting IR Signal
As we have mentioned, your LG soundbar remote works by transmitting a signal. It's common for a remote to stop transmitting IR signals. The good news is that there are ways to test this.
You can't see IR signals with your eyes. But a digital camera can help. Follow these steps:
Get a cell phone or digital camera.
Turn off the lights in your room.
Turn on the camera.
Point the remote towards the camera lens.
Press the power button while looking through the camera.
A blueish light means the infrared (IR) signal is working.
If there is no light, consider changing the batteries.
Without an IR signal, your remote won't control your LG soundbar. So fix this by following the above steps.
How can I control my LG soundbar without the remote?
Having one remote control for your soundbar and LG TV can be convenient. If you are looking for a way to ditch your LG soundbar remote, consider turning on LG sound sync. This feature allows a wireless connection between LG TV and the soundbar. It also allows you to your soundbar's volume with the LG TV remote.
To turn on LG sound sync on your TV, follow these steps:
Press the home button on your LG magic remote.
Click on the Settings icon on the top right of your screen.
Select "Sound," then "Sound Out."
Change "TV speakers" to "LG Sound Sync Wireless."
Click next on "Device Selection." This takes your soundbar into pairing mode.
Now, click the "LG TV" button on the remote of your soundbar.
Your soundbar should show up on your TV screen.
Click on the "circle" next to your soundbar.
This will pair both the TV and Soundbar.
By turning on "LG sound sync wireless," you can use your TV remote control for both devices. Another way to go about this is to set up a universal remote for both devices. To do this:
Start by pressing the "123" button on your magic remote.
Next, click the "Set Up" button on-screen.
On the device connector screen, choose your soundbar.
Select the input mode for your soundbar (HDMI arc or Optical connection).
Click "Next," and you should find a page about "Simplink."
Continue by clicking "Next" to select your device manufacturer (LG).
Click "Next" to perform a quick device test.
Now, try using the magic remote to power, play, pause the soundbar.
If this works, click "Next" to complete the setup. If not, toggle between different remote types on-screen.
Lastly, click "Go to Device" to complete your setup.
Now, that's a lot of instructions, but there are on-screen guides for this process. Once you connect a universal remote, you can control LG compatible devices on one remote.
Why is LG sound sync not connecting?
If you can't connect to LG sound sync, try unpairing then re-pairing your TV and Soundbar. You can do this within the sound sync section of your TV's audio settings. Keep in mind that your TV must have a sound sync feature.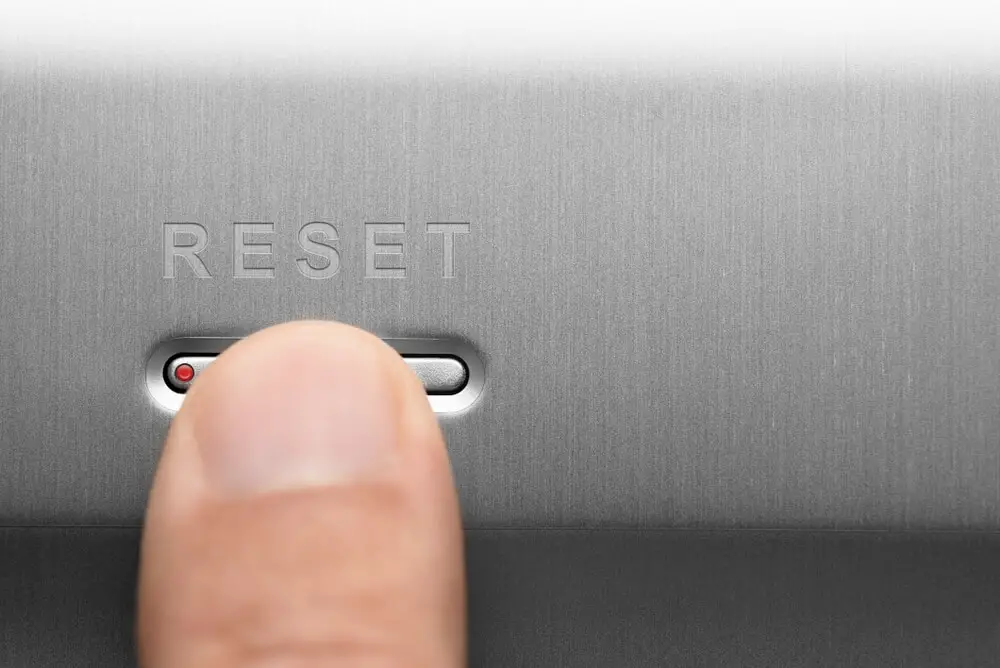 How do you reset the LG soundbar without a remote control?
Sometimes resetting your soundbar is the easiest way to fix any issue with it. But know that this will erase all the data and settings on the device. This process usually requires the soundbar remote. But there's a way to restore the factory settings soundbar without a remote.
If you want to reset your LG soundbar without a remote, do any of these:
Press the input button and Bluetooth button on the soundbar for 10 seconds. This combination will reset the soundbar.
You can also press the power and volume down button on the soundbar. Do this for 10 seconds to reset the LG soundbar.
Again, you can press the Bluetooth button and power button for 10 seconds. This will also reset your device.
You can also do a hard reset by unplugging the power cord. Do this for 30 seconds and reconnect the power cable. Resetting your soundbar should fix any issues with your software.
LG soundbar remote volume not working
If the volume buttons on your remote aren't working, it could be the batteries or the buttons. The first thing to do is to check your other buttons. If they work fine, the chances are that the volume buttons have a problem.
To be extra sure, change to fresh batteries and see if the volume buttons now work. Low batteries can cause some remote buttons to stop working. But if it's not the batteries, then it's the remote.
The next thing is to try to reset the LG soundbar and remote. To do this, unplug your soundbar from the wall outlet. Disconnect any other devices connected over HDMI cable or optical cable. Do this for 30 seconds and reconnect all devices to the soundbar.
Next, remove the remote batteries and place them afresh. Now turn on your soundbar and try the volume buttons. If a soft reset does not work, you will need a change of remote. Visit the nearest tech store to get a replacement.
Wrap-Up
A working remote makes it convenient to control your soundbar from the comfort of your seat. So it sucks when your remote won't work. If you experience this, try any of the steps above to get it working again.
But if you want to control other devices with one remote, set up LG sound sync or Universal remote control. A reset of your soundbar is the best way to fix software issues. If this doesn't work, consider contacting LG for assistance.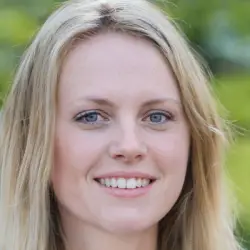 Latest posts by Anita Jones
(see all)