Hisense has become one of the leading brands in the television manufacturing industry. They offer a wide range of TVs from budget models to high-end ones.
Hisense televisions are known for their excellent quality and durability.
You can now enjoy watching movies, sports, and other shows on your Hisense TV using its built-in apps. The Hisense Smart Remote allows you to control your TV using voice commands.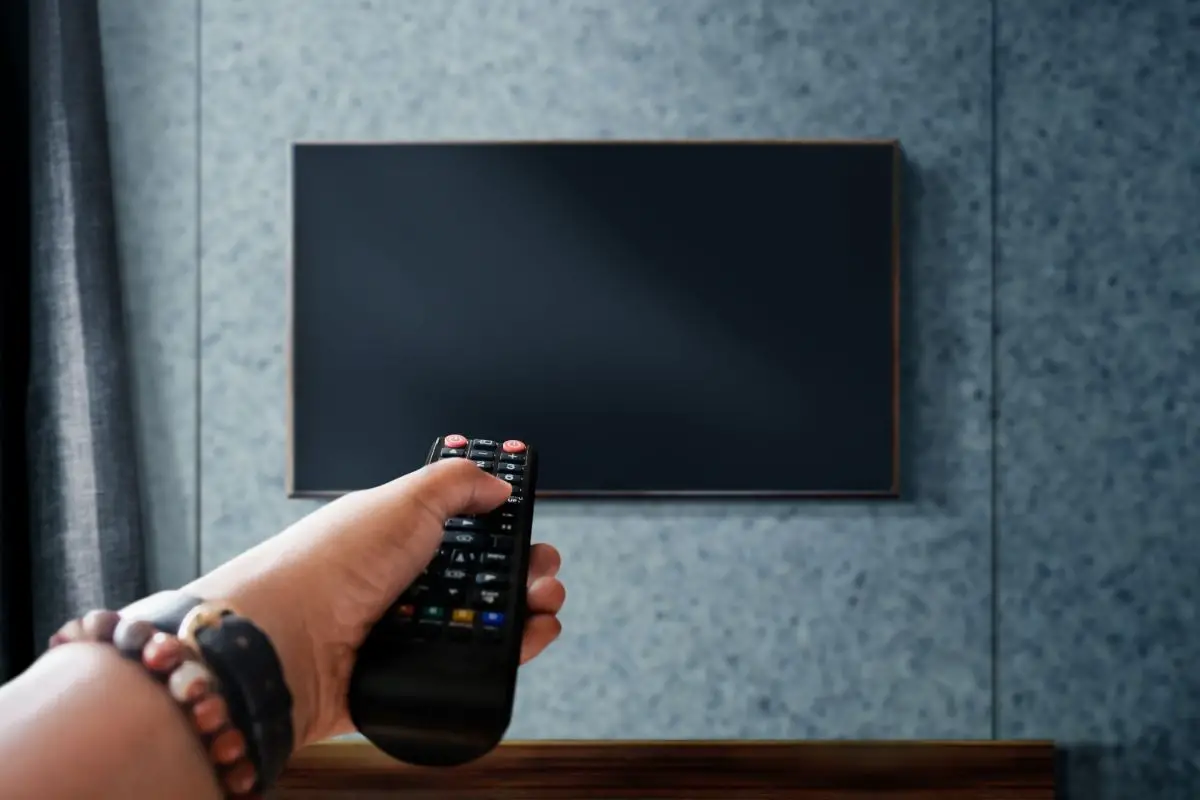 You can also use it as a universal remote that works with most devices.
Though there are times when we can't find the remote or the remote stops working.
This can be incredibly frustrating when we are trying to relax and watch some TV. Of course, you can buy a universal remote, but then you have to wait for it to arrive. 
Well, if you are feeling impatient and want to know how to turn on a Hisense TV without a remote, you've come to the right place. We are going to walk you through a few ways you can turn your Hisense TV on without a remote. 
Option One: TV Power Button
The first option in turning your Hisense TV on without a remote is to locate the power button. It's usually located at the bottom of the Hisense TV.
When you locate this button you should press it. You can also use this button to control turning the TV off, by pressing it again. 
The great thing about Hisense TVs is that they have buttons controlling different things for the TV such as the volume and changing the channel. 
This option is a great temporary method for turning the TV on and controlling the channels. However, it would not be a good long-term option as you would need to keep getting up in order to change anything on the TV. 
Option Two: A Mobile Remote
The great thing about technology is that it has advanced enough that we can use other devices to control our TVs.
One option for turning your Hisense TV on without a remote is to use your mobile phone.
This might sound confusing at first, especially since your mobile phone and Hisense TV are not linked to each other. However, that is where mobile apps get involved. 
Many smart TVs have their own app you can download on your phone to control them. However, this is not the case for the Hisense TV.
Don't worry, there are other apps available to download that can work with the Hisense TV. Hisense TVs work with two systems.
These systems are the Android OS system and the Roku OS system. Therefore, you can use both of these mobile apps to turn your Hisense TV on without a remote. 
Android Remote
The Android remote can be downloaded on both Android devices and IOS devices. All you need to do is download it. If you are unsure of what to do, then follow these steps. 
The first thing you need to do is open your phone's play store. Once you have opened the play store you need to search for 'Android TV Remote Control' in the search engine. 
When the search is finished you should see a bunch of options come up, you need to select one and install it. To help you decide which one to pick, look at the reviews and make sure it is compatible with your TV.
Once the app has been installed onto your phone you need to launch the app and make sure your mobile is connected to the same Wi-Fi as your Hisense TV.
In the app you have chosen you should search for your Hisense TV in the app. Once you have found it, you can pair it with the app. 
There should be a button with the power symbol. Click this and your TV should turn on. 
Roku Remote 
As mentioned earlier, another remote that is compatible with the Hisense TV is the Roku remote.
With this remote, you are able to control other features. For example, you can select what channel you would like to put on.
In order to install this remote for your Hisense TV, all you need to do is download the app to your phone. The first thing you need to do is locate the app store.
Then search for 'Roku – Official Remote Control' and download that app. Then pair this app with your TV, making sure you are on the same Wi-Fi. There is a tab for the remote where you can turn the TV on. 
Final Thoughts
Both methods above are great ways to turn your Hisense television on without using a remote. They are both easy to set up and they both work well. 
Hopefully, this guide has helped you to learn how to turn your Hisense Television on without a remote. Thank you for reading!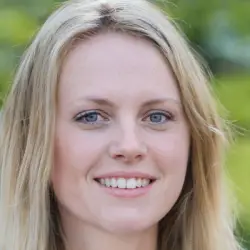 Latest posts by Anita Jones
(see all)