With many different devices in your household, knowing which remote to use can be tricky.
Wouldn't it be much more convenient if one of them could control everything?
When buying an Apple TV, you'll probably want it to become the center of your setup. A tool you can use to watch a movie, a video on Youtube, and command both what's going on on-screen and the volume.
So, is it possible?
In this exhaustive guide, we'll show you how you can use your Apple TV remote to control your Bose soundbar.
You can choose amongst these different possibilities:
How do I pair my Apple TV remote with my Bose soundbar?
If you're the lucky owner of a Bose soundbar and an Apple TV, you'll want the two devices to be working hand in hand. 
Thankfully, newer Bose soundbar products are designed to be compatible with other devices, most notably the Apple TV. Therefore, getting your Apple TV remote and soundbar paired is usually an automatic process that will be done in no time.
To do so, you'll be using HDMI-CEC (Consumer Electronics Control) technology.
Connecting your Apple TV, soundbar and screen all together
CEC enables different devices connected together through HDMI to all be controlled with only one remote control. 
To keep it simple: one device remote will become the remote for all devices. In a very complex setup, this can actually be used to control up to 15 electronic items.
Here's how you'll need to proceed:
Get two ordinary HDMI cables. Run the first one from the Apple TV thought to the HDMI "in" port on your soundbar. Run the second cable from the soundbar's HDMI "out" port to your TV screen.
Your Apple TV remote should now control three devices at once.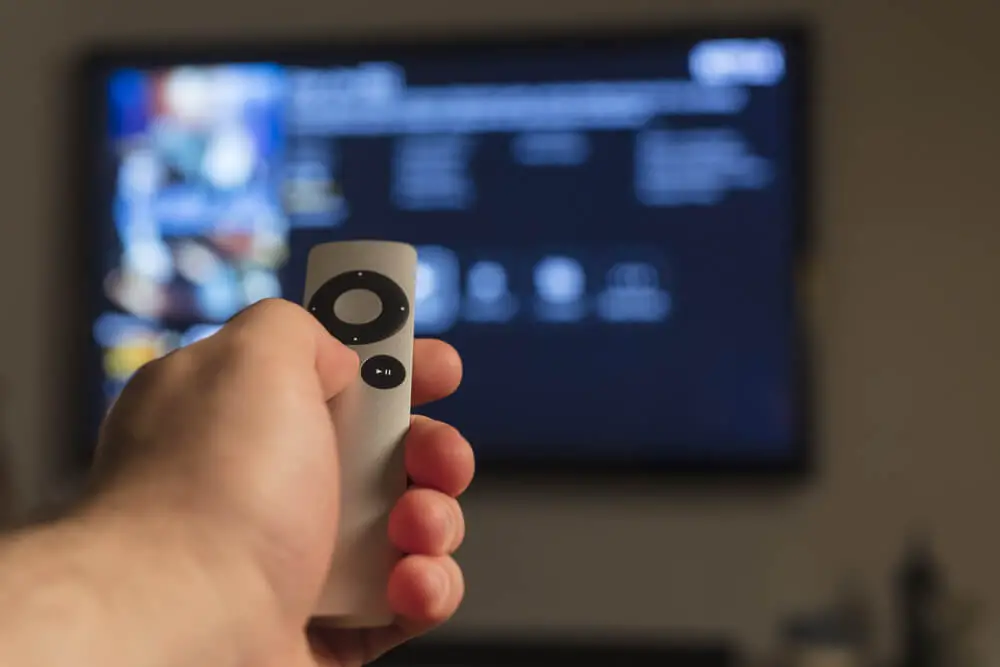 Can Apple TV remote turn on Bose soundbar?
Now that you've paired your Bose soundbar and Apple TV remote, you'll want to know what this allows you to do. Naturally, we'll start off with the first thing you do with any electronic product:
Turning it on.
Thanks to HDMI-CEC (Consumer Electronics Control), your Siri remote can indeed power on or off your Bose soundbar.
Turning on the Bose soundbar with my Apple TV remote
There are two ways to turn on your Apple TV system:
Clicking the power on button on your Siri remote or any button if your device has gone in standby mode.
This should be done automatically with the CEC connection.
Here's what you should do If you're having trouble:
Look through your Apple TV settings. Select "Remotes and Devices", then "Control TVs and receivers" and make sure the option is on.
Turning off the Bose soundbar with my Apple TV remote
You may also want to turn off just the soundbar, all the while keeping your Apple TV and screen.
To do so, you must go once more in your settings. Select "Audio and Video", then "Audio Output" and choose the desired output. For example, you can pick the less noisy TV speakers instead of the soundbar if you're looking for more of a quiet night.
Will the Apple TV remote control the soundbar if I use an optical connection?
There are two ways to connect a Bose soundbar to a TV screen:
HDMI and Optical.
We've already seen that using HDMI enables you to control your soundbar using your Apple TV remote. This, however, won't be possible if you're using an optical cable to connect your soundbar and TV, as the signal won't be sent to your Apple TV.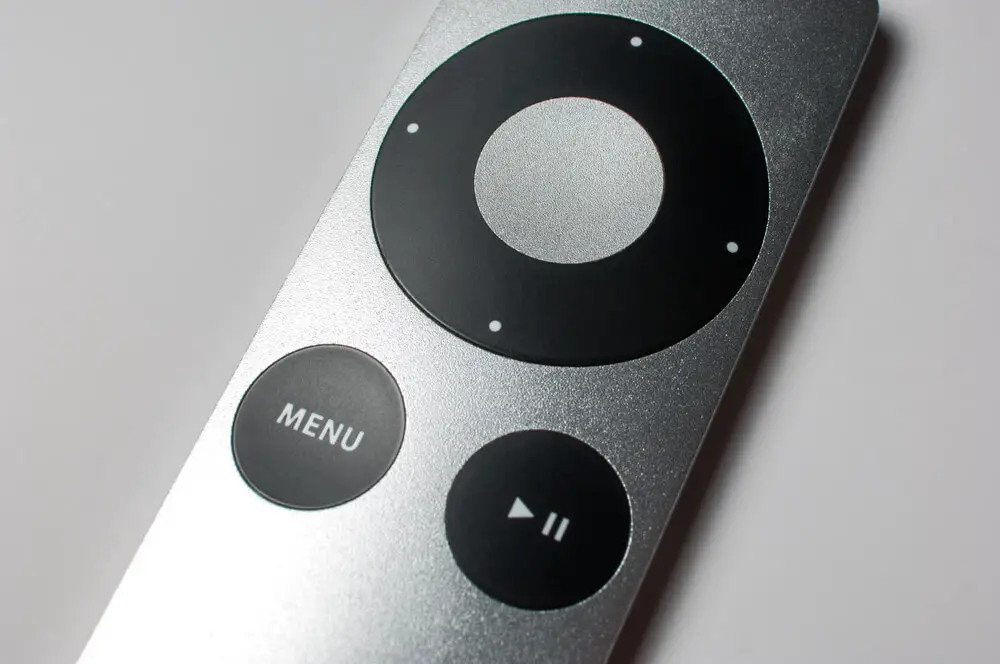 Can I control bose soundbar volume with the Apple TV remote?
Now that you've turned on your Apple TV, your screen, and your soundbar conveniently using one remote control, you'll want to be able to adjust the sound level.
Thanks to the connection between your soundbar and Apple TV, using the same remote, you'll be able to put the volume up or down.
There are two ways to achieve this:
How to automatically control your volume
Once you've followed the steps previously outlined, and connected your screen, Apple TV, and Bose soundbar using HDMI connections, your Apple TV remote should automatically control in volume.
The CEC essentially groups all your devices into one unit. Every function, power, volume, program change can henceforth be managed with your Apple TV remote.
Manually programming your Apple TV
Like any technical process, this automatic connection can sometimes fail. This can be resolved in a few quick steps.
Click on the "Remotes and Devices" in your Apple TV settings. Then, press on "Volume Control" and "Learn New Device".
You'll then need to grab your Bose soundbar remote control. Press and hold the volume up button for as long as necessary. The progress will be indicated on the screen. Do the same with volume down and the mute button, always following the instructions given by your Apple TV.
Looking at your soundbar screen, you should notice that your Siri remote is now in control.
How do I connect my Apple TV to my Bose speaker?
If you own a Bose speaker, you can also connect it to your Apple TV.
This won't work quite the same way as it does for the Bose soundbar. Unlike what we've seen previously, you won't be using an HDMI connection but a more traditional Bluetooth one.
Here's how to get started:
Putting your Bose speaker in pairing mode
The first thing you'll need to do is ensure that your Bose speaker's Bluetooth connection is available.
On your device, you should see a Bluetooth icon identical to the one you've seen on your phone or computer. Press and hold the button. Eventually, you'll see the blue LED light start to blink.
Your speaker is now in pairing mode and ready to be connected to your Apple TV.
Pairing your Bose speaker with your Apple TV
Once your Bose speaker has been put in pairing mode, you'll have to switch your focus to your Apple Tv.
Again, you'll be going into the settings app. Click "Remotes and Devices", then select "Bluetooth". A list of all the nearby accessories will appear. Pick your Bose Speaker. Occasionally, you may be asked to enter a four-digit PIN to complete the procedure.
If everything's worked out, the LED on your Bluetooth device should now be a solid blue and stop blinking. If this is the case, you're good to go!
Wrap-Up
Thanks to CEC and Bluetooth technologies, your Bose audio devices can easily be paired, controlled, and used any way you want with your Apple TV.
This doesn't require any particular add-ons other than your devices, except maybe for an HDMI cable. Resolving troubleshooting issues, like pairing or connection problems, is also particularly easy by using the Settings app on your Apple device. Most possible scenarios have been covered in our guide.
In a few quick steps, your Siri remote will be the center of your home theater. Note that Apple TV remotes can be easily replaced and sold separately if you lose it. Enjoy your audio and visual experience!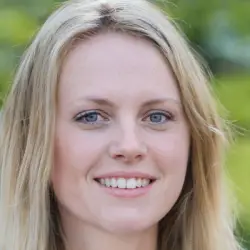 Latest posts by Anita Jones
(see all)